It is my firm belief that on birthdays and holidays, one should ask for the most outrageous things one can. That way, you have the possibility of being pleasantly surprised (hint hint) by your husband (hint), sister (hint), and followers (hint – only kidding, but seriously – hint). So, as my birthday is just around the corner, here's my fairly outrageous wish list…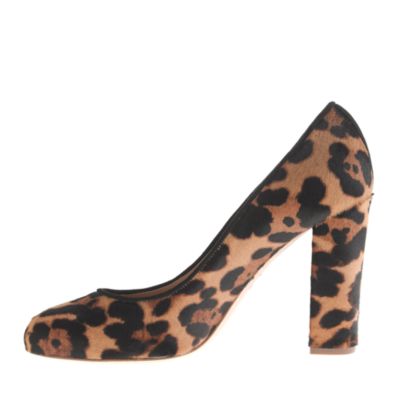 J. Crew Etta Calf Hair Pump, $350
I think my affinity with leopard has been well established.
Cambridge Satchel Company – Fluorescent Satchel in Pink , $155
Classic shape in a highlighter pink! Yes please. (Note, this bag is $170 at all the other retailers I've found, but $155 via Bloomingdales in the link above)
An antique ring…This 10 carat emerald from Waltons Antiques will do.
Serena &Lily Hanging Rattan Chair, $450
Folks, this is it, the thing that I want more than anything else (besides the ring of course, but who am I kidding with that one?). This baby has had my heart for a while, and just think, if I get it now, I'll still have time to enjoy some warm summer afternoons lounging and watching my tomato plants grow.
J. Crew Everly Suede Pump in Azure, $245
This is the Mona, but with a pointed toe. Oh Everly, where have you been all my life?
Disneyland Season Pass, Prices vary depending on awesomeness of pass
Ever had a corn dog at Disneyland?  'Nough said. Those deep fried delicacies are what dreams are made of.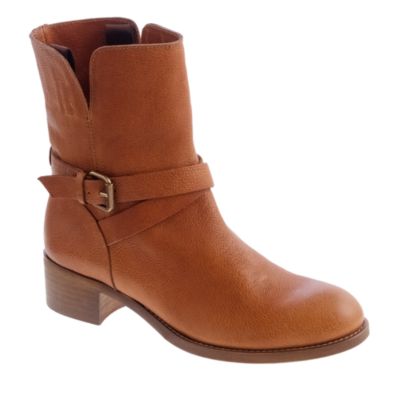 Ryder Short Leather Buckle Boot in Adobe, $258
I've been looking for a laid back biker boot for a while, and these babies have my name written all over 'em.
Gift Card to Fabric.com
With all the renovating that goes on around this place, I buy fabric pretty often. Plus, once I get my hanging rattan chair, I'll need to order some outdoor fabric to make pillows. A girls gotta be cosy.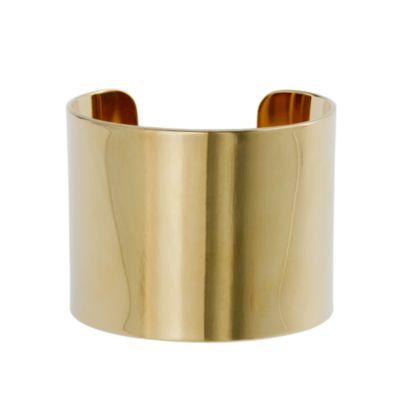 High Shine Wide Cuff, $68
Do I really need a reason to want something shiny to adorn my wrist? I think not.
An afternoon swiggin' beers and watching a Niners game with Tim Riggins, Price unknown
…What?